Fort Wolters is located four miles out side of Mineral Wells, Texas. The fort was an official Army camp for 21 years, from 1925 to 1946. During World War II it was the largest infantry replacement training center. It also served as a German POW camp. Audie Murphy underwent basic training at the base. Murphy was one of the most decorated soldiers of World War II receiving the Medal of Honor at the age of 19. At the end of World War II, Camp Wolters was deactivated and was abandoned until it was reopened in 1951 by the US Airforce. At it's peak, the camp held close to 25,000 infantrymen.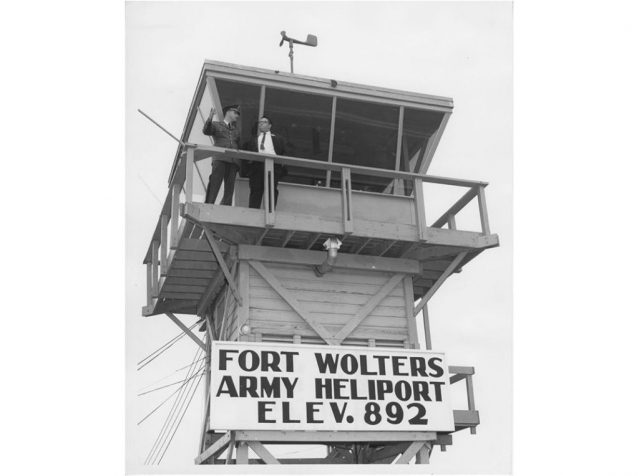 In 1953, a U.S. Nike Guided Missile Site was set up at the site to protect the Dallas- Fort Worth area in case of an enemy attack.
In 1956, Camp Wolters reverted back to the US Army and became the headquarters to the United States Primary Helicopter School. In 1963 it was designated a permanent military base and renamed Fort Wolters. At it's peak the base had three heliports and twenty-five stage fields, These stage fields were named after facilities in Vietnam and were located in the same relation to each other as actual locations in Vietnam. During the Vietnam all helecopter aviators received basic and primary flight training at Camp Wolters – not just Army pilots but also Marine and Airforce. Over 1200 helicopters were located here. By January 1, 1973, 40,000 pilots had been trained at Camp Wolters exceeding over 5.6 million flying hours.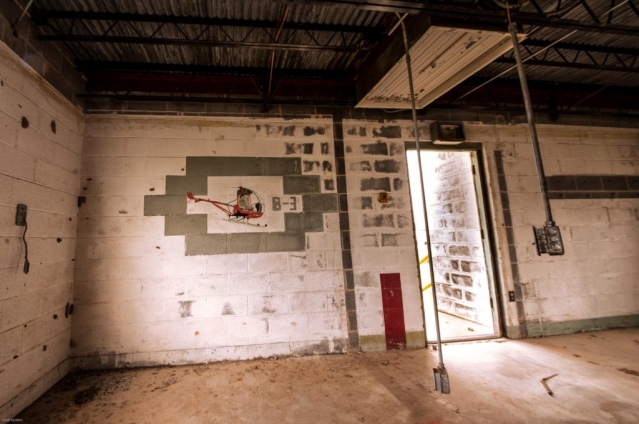 Fort Wolters was officially closed for military service on February 1, 1973.
This site is now used as an industrial park, includes a branch of Weatherford College, and a training center for the Texas Army National Guard.
There is still plenty of evidence remaining of For Wolters' past. There is still an opportunity to visit this historical site that was once a major training base for our military. While visiting Mineral Wells and Fort Wolters include time to visit the The National Vietnam War Museum which is located one mile from the Camp. Time to salute the brave soldiers and pilots that passed through Camp Wolters……..
"Once you have tasted flight, you will forever walk the earth with your eyes turned skyward, for there you have been, and there you will always long to return" Leonardo da Vinci