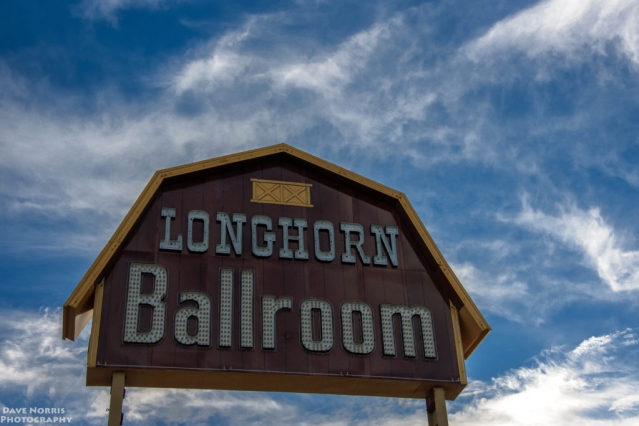 In 1950, Dallas millionaire O.L. Nelson built a venue know as Bob Will's Ranch House for Texas country music legend Bob Will's and His Texas Playboys. Bob Wills was the host of the venue. In 1958 Dewey Groom took over and renamed it the Longhorn Ballroom. Dewey had played the Longhorn with his band, Dewey Groom and the Texas Longhorns.
The Longhorn Ballroom became one of the best known country western destination in the United States. Country legends that performed included Patsy Cline, Loretta Lynn, George Jones, Willie Nelson, Merle Haggard, Conway Twitty, and Ray Price.
One night a week, the Longhorn would feature different music styles such as, jazz, blues, and R&B. Artist such as B.B. King, Nat King Cole, Otis Redding, James Brown, and Al Green took that stage. On January 10, 1978 the Longhorn made national news when the punk rock band, The Sex Pistols, took the stage. The band got upset and began to taunt the crowd – leading to a woman from the audience head-butting band leader Sid Vicious. The band broke up a week later and Sid Vicious died of a heroin overdose shortly afterwards.

Dewey Groom sold the Longhorn Ballroom in 1986 to Ira Zack. Owners began to book arts from many different musical genres. In 1989 Aerosmith shot the video for their song, "What It Takes" at the Longhorn. In 1990, a riot broke out when 2 Live Crew refused to take the stage until they were paid. Over 50 of Dallas' finest showed up in full riot gear.
In 2017, the Longhorn Ballroom was purchased by Dallas entrepreneur Jay LaFrance, his son Jayson and his daughter Amber. Their vision was to restore this venue and preserve this important Texas landmark. Today the Longhorn Ballroom is coming back to life, hosting events ands concerts.
Visit www.longhornballroom.com for more information.
"To me, country music has always been the home for a great song" Zac Brown