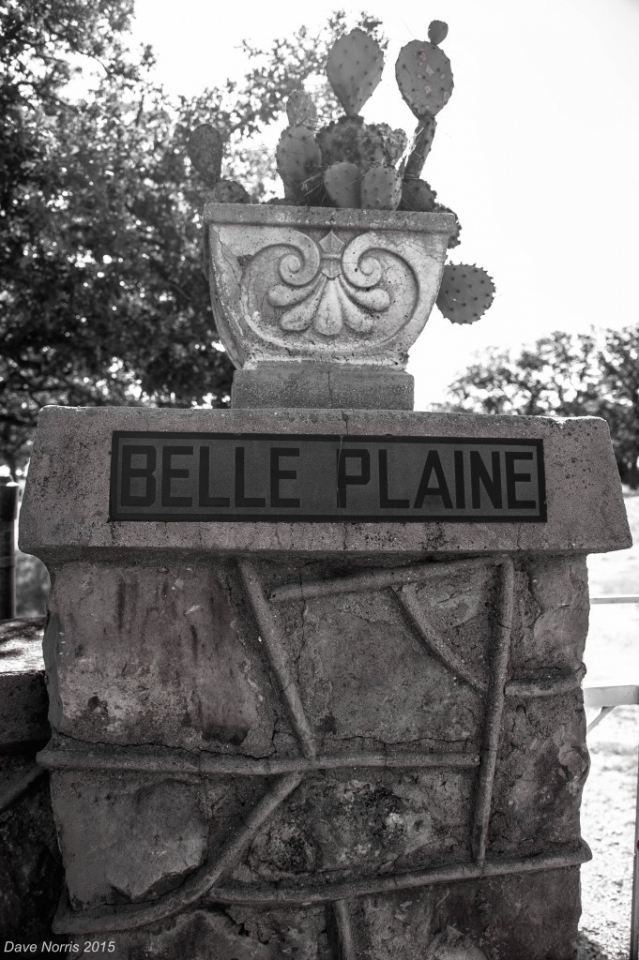 In 1875, Nelson Smith purchased land with plans to build a college and a town.  It is believed that the town's name
Belle
Plain
was in honor of Katie Belle Magee, the first child born in the town.  By the next had a population of 55 and three businesses. In 1877 Callahan County was established and
Belle Plain
was chosen as the country seat. Slowly the town grew and by 1880 there were over 300 folks there supporting a hotel, several stores, a court house and jail, saloons, two fraternal lodges, eleven lawyers, four doctors,  and a newspaper –
The Callahan County Claredon
..
Belle Plain College was located on 10 acres of land and opened in 1881, becoming fist colleges in West Texas.  The campus comprised of two building and was best know for their music program.  The school had fifteen pianos, a brass band, and an orchestra.  300 students was the highest enrollment.  Along with the music program the school offered science and liberal arts study courses.
Belle Plain's troubles began when rail construction bypassed the town and instead the rail went through Baird, Texas which was six miles north.  The county seat was shortly moved to Baird.  the jail was disassembled and rebuilt in Baird (it still stands there today). Belle Plain, a town that at it's peak had a population of about 1,000 soon became deserted.
The only thing that remains is the Belle Plain Cemetery which can be visited by the public.  There are several remains of the building from the college but these are now on private property.  (as you can tell by the pictures I went over the fence).
To visit Belle Plain take US 283 South from Baird, travel about 8 miles then go East on county road for about 1.5 miles.  There are signs that will direct you to the cemetery